Soooo… here we are, all shut-in and hoping this pandemic gets controlled and life can go back to normal. In the meantime, here's a requested strip from David Ramsey on the YAFGC Facebook page. He wanted to see YAFGC characters playing D&D. So here's a little snippet of Royal life with Glon and the girls in the Goblin Lands.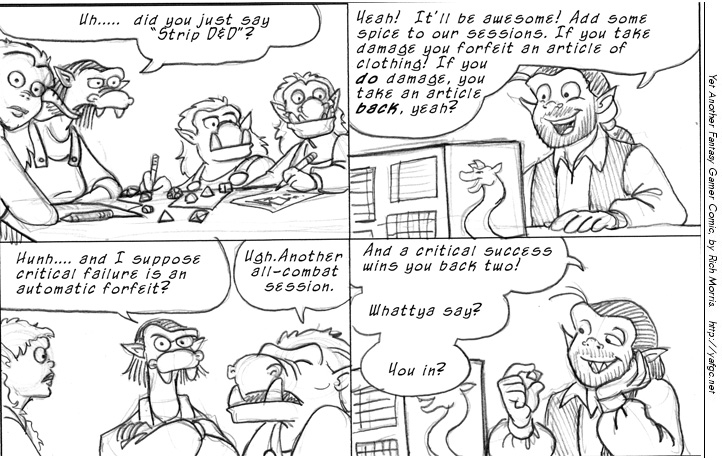 Incidentally, if anyone decides to actually try playing Strip D&D, I want to hear about it.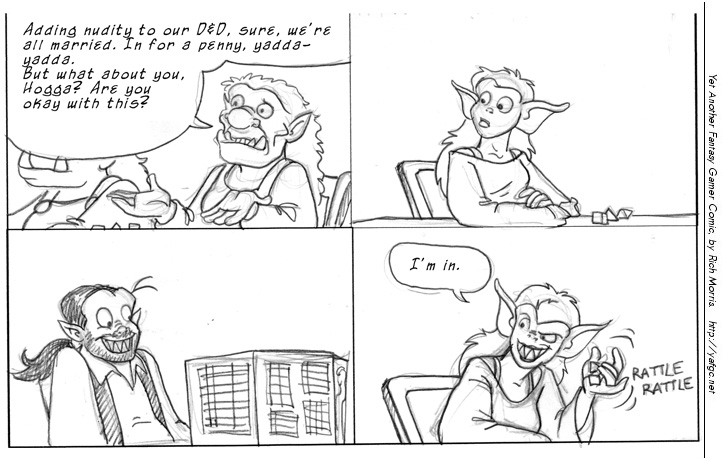 Because I was inspired. And I don't feel that so often as I used to.